WELCOME TO OUR WEBSITE
World wide sales and marketing of Nor-Marine Tank Hatches.
---
ABOUT A/S NOR-MARINE
A/S Nor-Marine was founded in 1961 and their main business was looking at the marine market. Nor-Marine developed the first electrohydraulic deck crane ever made and together with Hydralift further developed the first high quality cranes for marine use. Since then Nor-Marine has been the world wide sales and marketing office for the Hydralift marine cranes up til 2000.
Nor-Marine now consentrate on their products with sale and manufactureing of a full line of cargo tank hatches for chemical and product tankers and high-quality specialised hatches and Nor-Marine Access Ladder Systems - experienced supplier of stainless and mild steel ladders, platforms and railings.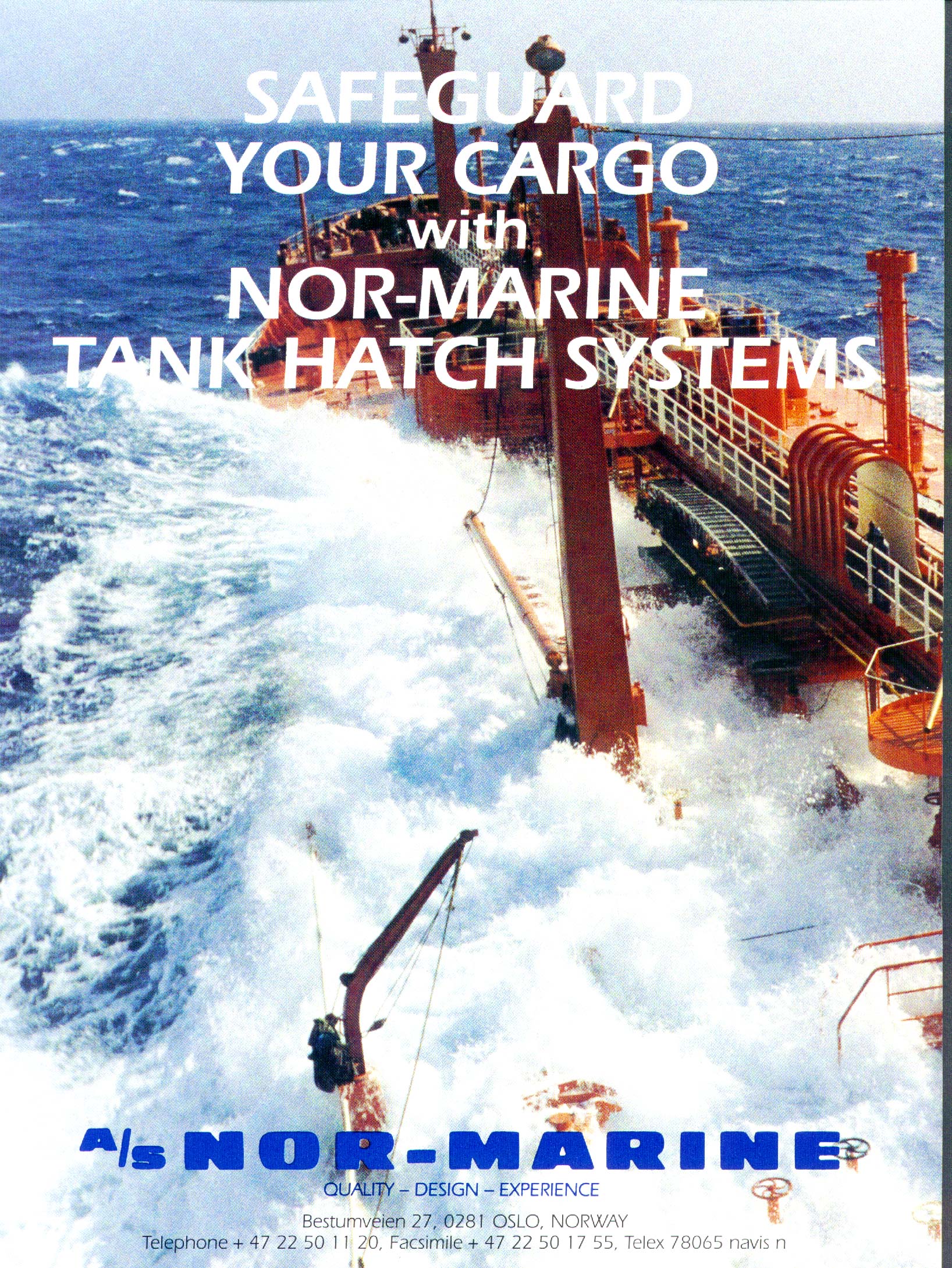 Brochure